Last week we saw 'The Great Derangement' of our times (to quote Amitav Ghosh) on the issue of environment when world's most prosperous and supposedly most modern economy reneged on its commitment towards climate change. India, however, has demonstrated its willingness to contribute towards clean energy revolution by not only sticking to Paris Agreement but also going 'above and beyond' it.
In a way it is in our civilisational DNA. The Indian outlook has been global and Indian ecological thought has always been about respecting and harnessing nature rather than exploiting it.
But can we translate our lofty ideals into effective public policy towards environment? Can we put in our small but significant individual actions? We can argue endlessly on actions and omissions in collective arena. However, what we can start with is small personal commitment each one of us can make to ourselves and our planet Earth. Be it limiting the use of plastic or joining a car pool or trying to live a lifestyle of 'reduce and reuse', or even a basic civic etiquette of not littering. We need to constantly remind ourselves that small steps could result in giant leap in making our Earth a better place for our future generations.
One way this personal commitment can manifest itself is mass use of bicycles to a level where it becomes a way of life.
Each one of us has memories of learning to paddle on our first bicycles as a child. When the sheer joy of cycling used to overtake all other fun activities…And those 'trophy' injury marks as the evidence of having braved the adventure of learning by falling.
Then why, as we grow up, that adventure called cycling turns into a symbol of minority lifestyle? Cycling is still a taboo, or a Sunday activity, or just a gym exercise for us here. Are we doing enough to change this? Today in the times of clean energy revolution, we need to put in our efforts to preserve and conserve our environment, more than ever before. And the future of our environment is riding on two wheels! Making ourselves and our cities cycle-friendly is one massive step towards a happier, greener tomorrow. Can we do it?
It is time to make our cities equipped with an elaborate network of dedicated cycle-lanes, safe and comfortable. It is time to change our habits and welcome cycling in covering atleast short distances. Can we do it?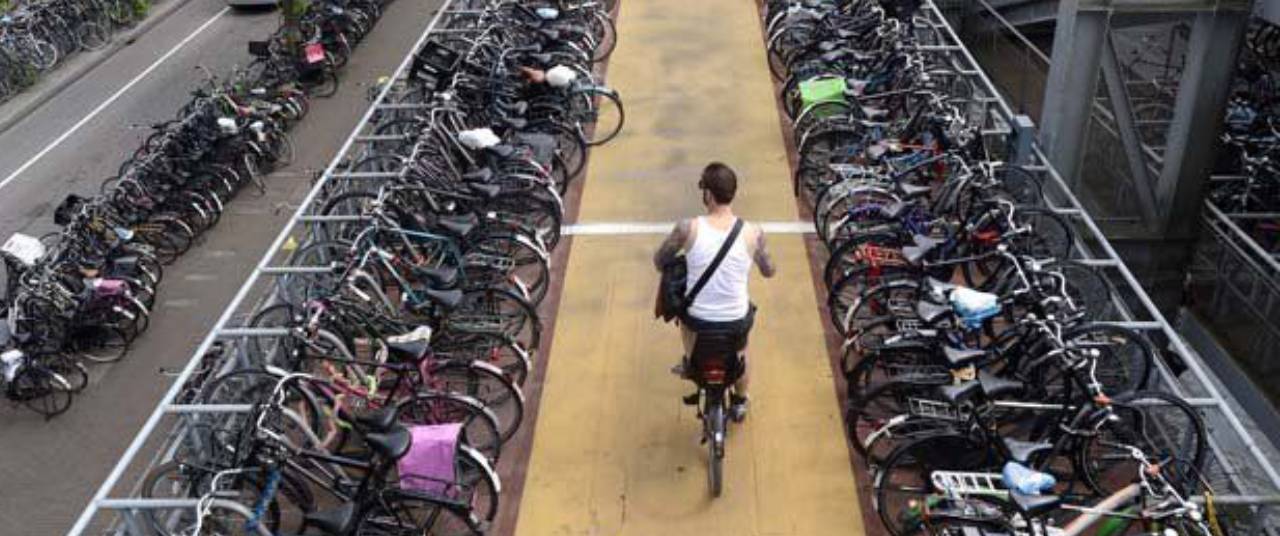 There are more bicycles than residents in The Netherlands. I had heard this but last month when I got the opportunity to witness this, it was pleasing and inspiring. The bicycle is such an integral part of everyday life of Dutch people. Not just a mode of transport. Not just an accessory or a gadget. But a companion in everything they do. Can we do it?
YES WE CAN.